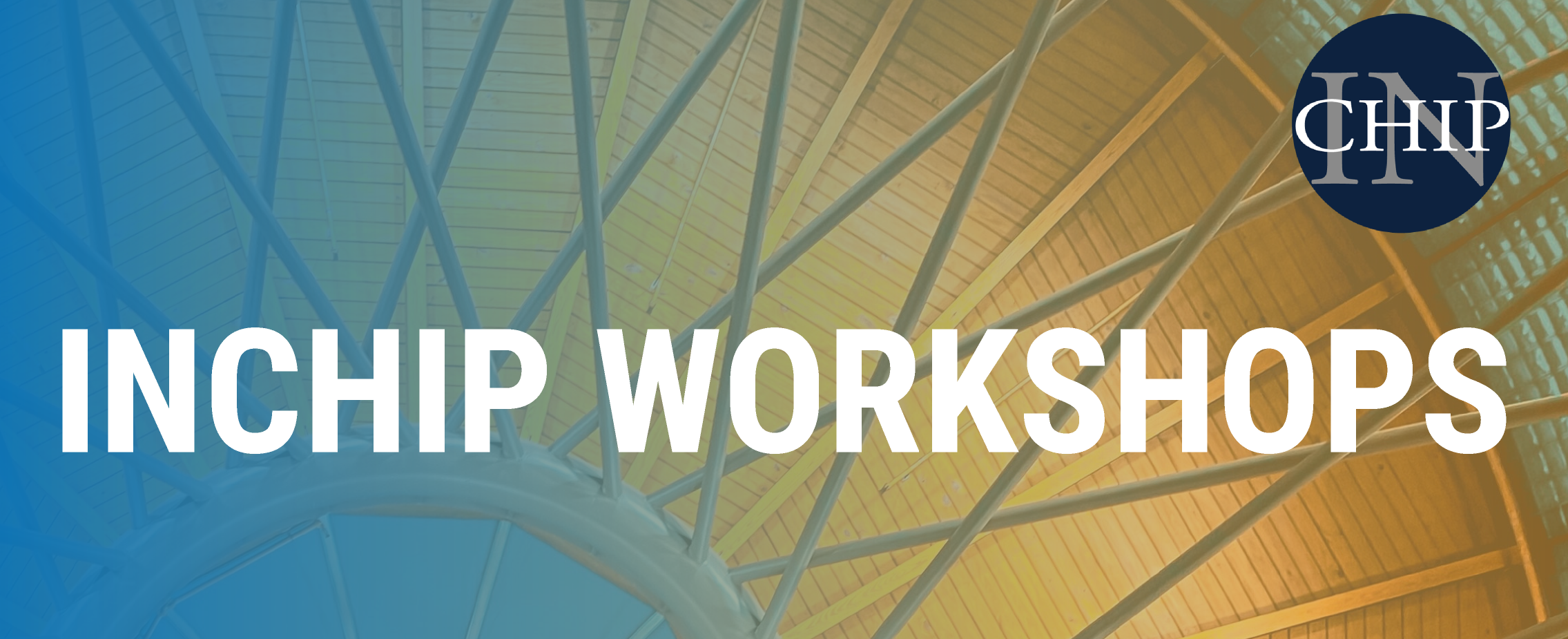 About
Each year, InCHIP offers workshops for UConn faculty, staff, and students about a variety of topics, such as grant writing, community engaged approaches, and innovative research methodologies. Workshops, generally held twice a semester, vary in topic from year to year and are often available to view on InCHIP's YouTube page.
Check out InCHIP's YouTube page to watch past InCHIP workshops, events, and lectures.
Have an idea for a workshop?
Completed Workshops
---
InCHIP Undergraduate Research Academy
Featuring: Tricia Leahey, PhD (InCHIP & Allied Health Sciences); Grace Morris, MA (InCHIP); Na Zhang, PhD (HDFS); Ryan Talbert, PhD (Sociology); Nathaniel Rickles, PharmD, PhD (Pharmacy Practice)
April 25, 2023 | 12:30-1:130M EST Via Zoom
About: Are you an undergraduate student interested in becoming a research assistant? In this discussion, the panelists provide their insight and answer questions about how to become a research assistant and what such position entails.
---
NIH Biosketch Workshop: How to Effectively Communicate Your Scientific Expertise and Research Experience
Featuring: Kim Gans, PhD (Human Development and Family Sciences) & Amy Gorin, PhD (InCHIP and Psychological Sciences)
May 11, 2022 | 12PM-1PM EST via WebEX.
About: Are you applying for your first NIH Grant? Or has it been a few years since you submitted a proposal to NIH? This workshop will address changes to the NIH Biosketch format implemented in 2021. The new format impacts how applicants describe their ongoing and completed research and their scientific appointments. This workshop will also address best practices for crafting a Biosketch over the course of one's career.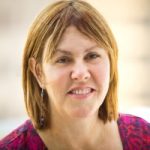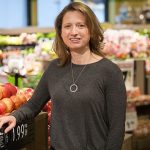 ---
Better Living through Chemistry: How the Complexities of the Molecular World are Connected with Our Health and Well-Being
Featuring: Alexander Aksenov, PhD (Chemistry)
March 31, 2022 | 12:30-1:15PM EST Via Zoom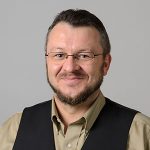 Personalized medicine or disease diagnostics kits that one can order in the mail used to be something from sci-fi, but now are becoming commonplace, fueled by scientific breakthroughs. Mass spectrometry (MS) is a key analysis technique that allows deciphering complex molecular distributions (so-called MS-based metabolomics). However, the high cost and difficulty in large scale data analysis have been hampering MS applications.
In the past few years, the MS-based metabolomics has been undergoing a revolutionary transition. Many new tools, especially in data analysis, have emerged and now enable endeavors that were not possible due to previously unsurmountable technical limitations.Disease detection, monitoring of chemistry of our surroundings (e.g. toxins), or designing nutrition for health effects, etc., all are now possible and will eventually become routine. Adopting new technologies, however, is notoriously challenging as it requires navigating entirely different set of aspects outside of just technical consideration.
To harness the potential power of mass Spectrometry, new interdisciplinary collaborations are needed to explore how best to introduce this technology into our everyday lives. This is where the analytical chemistry meets the social and behavioral sciences. Sociology, political sciences, psychology, and many of other social and behavioral science domains are essential for maximizing benefits of these new technologies while minimizing possible harm. In this talk, Dr. Alexander Aksenov (Chemistry) will provide a high level overview of his work on metabolomics and invite conversation about what might be possible moving forward with interdisciplinary collaboration.
---
Writing Successful InCHIP Seed Grants
Featuring: Deborah Cornman, PhD (InCHIP)
November 5, 2021 | 12PM Via WebEx
Learn about InCHIP's internal funding opportunities, the requirements for seed grant funding, what makes a successful application, and the resources available to applicants.
Intended Audience: UConn Faculty