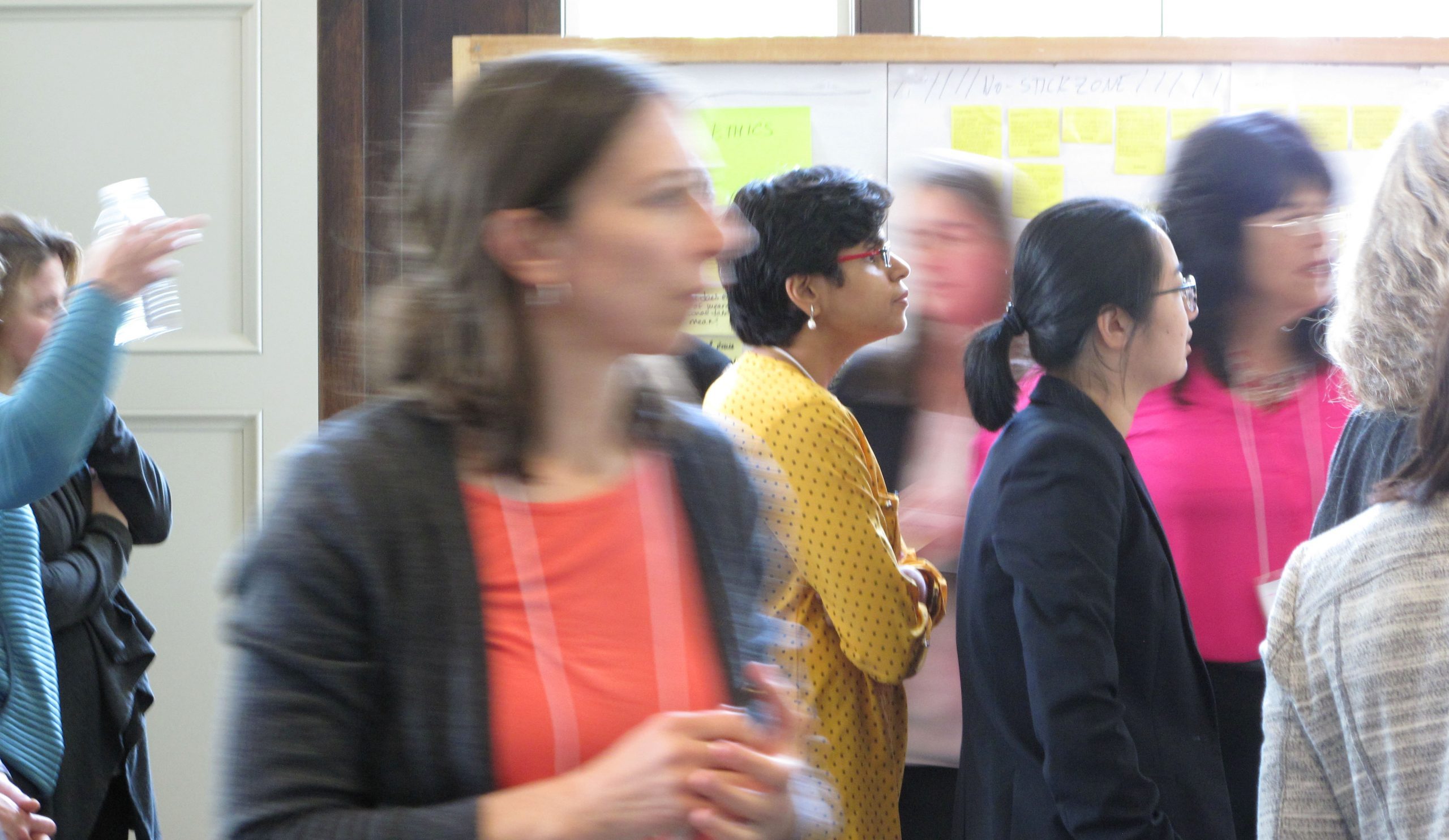 What is Team Science?
According to the National Cancer Institute,"Team science is a collaborative effort to address a scientific challenge that leverages the strengths and expertise of professionals trained in different fields. Although traditional single investigator-driven approaches are ideal for many scientific endeavors, coordinated teams of investigators with diverse skills and knowledge may be especially helpful for studies of complex social problems with multiple causes."
Team science is at the heart of InCHIP's mission – we work to bring researchers together to develop innovative solutions to society's most urgent health care challenges.
Partnerships brokered by InCHIP span UConn departments, colleges, and campuses, and they represent the best of what team science has to offer – a problem-focused, solution-driven perspective that allows new ideas to form at the edges of interdisciplinary fields and advances science through high impact research discoveries.
Jump to InCHIP Services:
Cross-UConn Faculty Collaboration Services
Ideas Labs
Internal Funding Opportunities for Research Teams
---
Collaboration Development
Cross-UConn Faculty Collaboration Services
InCHIP's Research Development Specialist provides a range of services dedicated to helping researchers build connections across UConn and develop innovative, interdisciplinary research programs. These services include:
Preparing a list of possible faculty collaborators for a specific research topic or funding opportunity.
Providing feedback and templates for team management sections for grant proposals.
Conducting a review of previously funded grants in a research area.
Coordinating meetings with potential collaborators, and providing required technical support (e.g., conference call lines, video conferencing).
Providing team building support, including the development of team expectations.
Promoting research findings on InCHIP's website and social media accounts.
Organizing workshops to develop research collaborations.
Managing the development of research teams.
If you would like to utilize any of the services listed above or have questions, please contact InCHIP's Director of Research Training & Development, Grace Morris, MA at grace.morris@uconn.edu.
---
Ideas Labs
Ideas Labs are multi-day workshops hosted by institutions (and sometimes federal agencies) to help develop creative solutions to complex problems by harnessing the collective creative energy of interdisciplinary teams. InCHIP works with creativity experts from KnowInnovation (KI) to help implement Ideas Labs here at UConn.
Ideas Labs were developed in the UK by KI and their funders to disrupt traditional mono-disciplinary, incremental science by utilizing theory from creativity research to bringing together diverse groups of experts to brainstorm innovative solutions to challenging issues.
InCHIP values interdisciplinary research as a pivotal step toward addressing public health problems that are inherently complex and involve everything from biology to individual behavior to culture and policy. Ideas Labs are an excellent mechanism for fostering interdisciplinary research at UConn, cross-pollinating the expertise of UConn faculty, and bringing pivotal problems to the forefront of UConn's research efforts.
---
Internal Funding Opportunities for Research Teams
InCHIP Rolling Seed Grants to Develop Interdisciplinary Research Teams
Deadline: Applications are accepted on a rolling basis until May 19, 2023.
Purpose: These grants provide funds to support the development of interdisciplinary research teams with high potential for securing external funding through activities such as (but not limited to) a one-day workshop or series of structured meetings to develop a research agenda and identify team leaders, conduct small pilot studies, or publish a high-impact literature review to establish a team's expertise in a new area. Any activity that has the potential to prepare multidisciplinary teams to submit external grant applications that are consistent with the mission of InCHIP will be considered. Successful teams should be cross-department (at least 2 departments) and ideally cross-college (at least 2 colleges) or cross-campus (team members from UConn and UConn Health), and be comprised of researchers with a range of seniority and experience.
Convergence Awards Program
Deadline: Closed.
Purpose: For FY23, CAP grants of up to $25,000 will be considered, and we anticipate making up to two awards. CAP funding can be used to secure course buyouts for participating faculty (up to two per team with departmental approval, limited to the adjunct replacement cost) and for any other activities essential to the development of the research team, including but not limited to pilot work, graduate student or research assistant support, publication costs, or other approved activities that will enhance the competitiveness of an external grant application.