March 3, 2023 | Institute for Collaboration on Health, Intervention, and Policy
In this series, we learn more about InCHIP Principal Investigators (PIs) and their research, community activities, careers, and more. Do you have an idea for a story? Email danielle.faipler@uconn.edu.
Deborah Fein, Board of Trustees Distinguished Professor of psychological sciences and co-Director of UConn's Early Detection Lab, has conducted autism research since the late 1970s. She has seen research on autism spectrum disorders (ASD) evolve and currently, is focused on developing pragmatic solutions that parents of children with autism diagnoses can use today.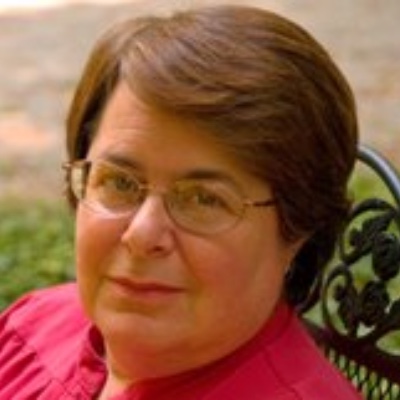 Fein has authored over 150 scientific articles on ASD and has served as Secretary of the International Society for Autism Research. She is also a member of the International Neuropsychological Society, American Psychological Association, American Academy of Clinical Neuropsychology, and International Society for Autism Research.
Fein officially retired from the University of Connecticut this January, but she is keeping busy teaching this spring and fall and continuing her autism research with the Early Detection Lab, which she co-directs with Clinical Professor and Director of the Psychological Services Clinic Marianne Barton.
Fein earned an MA and Ph.D. in clinical psychology from Rutgers University in New Jersey. Her research has been grant supported almost continuously since 1977. Here, she reflects upon her over 45-year career.
Answers have been edited for length and clarity.
Q: What motivated you to focus your research on understanding and treating ASD?
A: Like a lot of things, it was kind of serendipity. When I was in my clinical psychology graduate program, the clinic where I was doing my internship had a school for children with autism attached to it. I was assigned kids for therapy,and I was fascinated by their condition and wanted to understand what was happening with them. That was over 40 years ago, and autism is much more complicated than what was thought at the time.
Q: In your perspective, how has the field of ASD research evolved since you began your career?
A: The field of ASD research has changed in many, many, ways. Maybe the key change is that autism is no longer thought about as a single condition. It used to be that if an individual met the diagnostic criteria, they were diagnosed as having autism. It wasn't until the 1990s that people started to understand that the spectrum isn't homogenous.
Another change is that the first serious book about autism in the research literature in 1964 suggested that the causes must be biological. Starting with that, to present day, the focus has mostly been on language, cognition, and social interaction but over the last 20 years or so, the focus has returned to brain structure and function, and genetics, as the biological basis of ASD.
The third thing is that there's a great deal of progress in the unraveling of genetics. However, the more that's unraveled, the more complex the picture becomes. With the advancement of genetics and genomics, people have really gone into the weeds to figure out what the genetic vulnerabilities of ASD are.
Q: What advice would you give to someone who is starting a career researching ASD?
A: The advice that was given to me as a graduate student was not to do it! I was applying for a career development award and a potential senior mentor who was studying sucking in infants told me that he couldn't be my mentor because too many smart people had broken their heads over autism. So, I would tell someone to be aware that many smart people have broken their heads over this and not to overestimate how simple the research is going to be.
Q: You are the co-director of the UConn Early Detection Lab. What are some of the most memorable projects you have been involved in?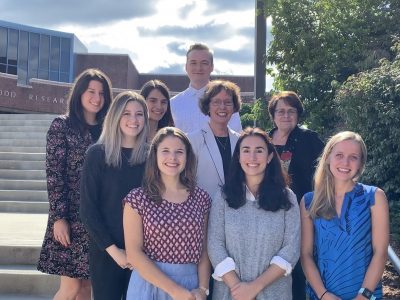 A: A graduate student of mine, Diana Robins, Ph.D., wanted to modify a publicly available autism screener used in England for use in the United States for her master's thesis. The English screener, called the Checklist for Autism in Toddlers (CHAT), depended on nurses paying home visits. So, Diana and Marianne Barton, Ph.D., and I developed the Modified CHAT (M-CHAT) for use in the U.S. Parents can fill it out when their children are at their 18 to 24 months well baby visits to screen for autism. It's the screener that's used most around the world and is being translated into different languages. I consider that a major contribution.
Another thing is that I did several studies on individuals who lost their autism diagnosis. I worked with individuals who were diagnosed with autism when they were 2, 3, or 4 but no longer met the criteria for autism and looked like neurotypical children. I looked at whether those individuals still had psychiatric problems such as anxiety or depression, language issues, obsessional behaviors, and, generally speaking, no, they didn't. I also worked with Inge-Marie Eigsti, Ph.D., in UConn's Department of Psychological Sciences on an MRI study where we looked at brain activity in individuals who lost their autism diagnosis. We found that the behavior normalized but the brain didn't seem to, showing it was successfully compensating.
Q: What are some projects that you are working on now?
A: Since my early detection work, I have tried to focus on pragmatic solutions that families can use now. The project that I am most excited about right now is the parent training program. This is helpful for parents whose children are on a waitlist for treatment. The program trains parents in basic behavioral principles and gets kids to develop and learn faster. It's in place in the U.S. and other countries where children can't receive the gold standard treatment. We recently received a 3-year grant to look at translating the program into Spanish so Latino families can benefit from it if they are not fluent in English.
"The field of ASD research has changed in many, many, ways. Maybe the key change is that autism is no longer thought about as a single condition."
– Deborah Fein
Q: What has been the most rewarding aspect of working in higher education and research?
A: The intellectual stimulation is fantastic and I've enjoyed working in the psychology department where I can work with colleagues from a variety of disciplines. It's also been fabulous working with students, with whom I always have stimulating discussions.
Q: How has InCHIP supported your career and research?
A: InCHIP has been extremely helpful in getting grants. The grant management assistance is wonderful, and I have worked with multiple people on pre-award items to ensure grants are in good shape when they are submitted, as well as managing the grants after they are awarded. InCHIP has provided fantastic support.
Q: You recently retired. How have you been spending your retirement?
A: I officially retired on January 1, 2023, but you wouldn't know it because I'm still teaching one course in the spring and one this fall. I am finishing dissertations and serving on master's committees and will continue working on the parent training grant. There are some things I'll be giving up, like administrative and committee service, but in terms of teaching and research, I'm hoping there won't be too much change for another few years. I recently welcomed three new grandkids, so I'll be spending time with them and the rest of my family.