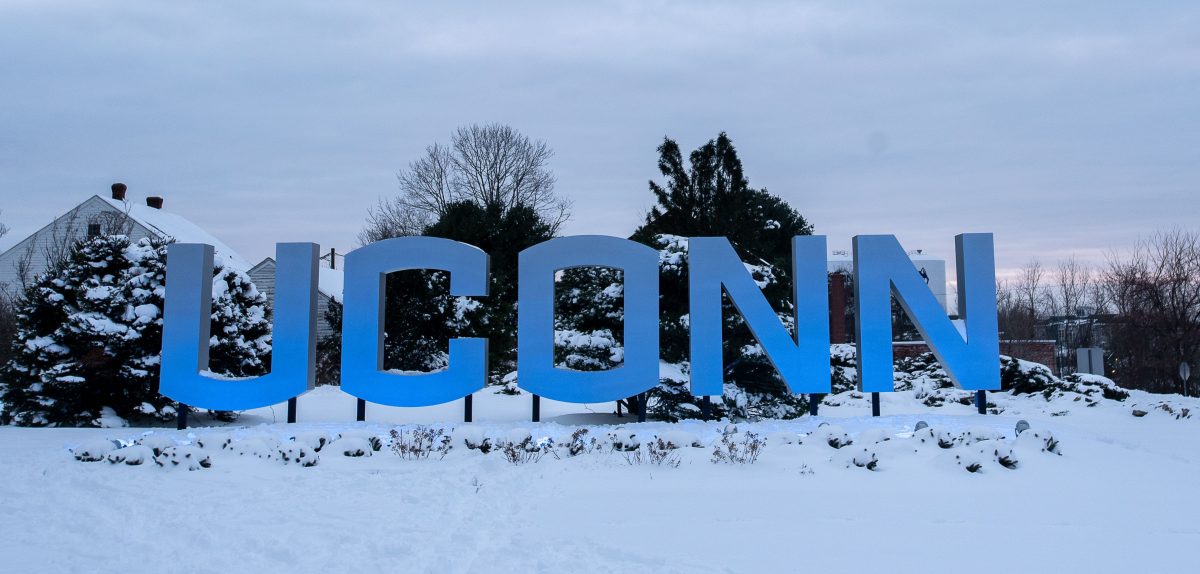 Overview
InCHIP has a twenty year history of supporting research in the behavioral and social health sciences at UConn. We offer a variety of programs, services, and resources to UConn-based InCHIP Affiliates free of charge.
Career Development is a major tenet of InCHIP's work in developing research. Graduate students are an important component of that work. InCHIP provides support to graduate students in a number of ways. Firstly, InCHIP investigators funded 68 graduate student assistants for $949,000 in 2020, thus allowing these students to focus on honing their skills as researchers and writers. InCHIP also provides support to graduate students via its faculty seed grant programs, which often fund student research assistantships. Learn More about InCHIP Research.
UConn Graduate Students interested in research areas related to health or health outcomes can become affiliates of InCHIP. They will gain access to our listservs where they will be able to learn about upcoming events, resources/opportunities, and fellowships.
Join a Research Interest Group
InCHIP currently has eight research interest groups in the following areas: Aging, Cancer, eHealth/mHealth, Gun Violence Prevention, HIV, Interprofessional Healthcare, Mind-Body Health, and Obesity. These groups meet during each semester and provide an opportunity for students and faculty to connect around specific research interests, thus providing a good avenue for students to connect with faculty outside of their departments. To learn more about and to join RIGs, please see the links above.
Funding Opportunities & Fellowships
The list below is in no way intended to act as a comprehensive list of fellowships. We have tried to list some of the fellowship mechanisms that would most match the needs of InCHIP's Graduate Student Affiliates.
We highly recommend utilizing the services provided through UConn's Office of National Scholarships and Fellowships. They are experts in fellowship funding and can help you find and apply for fellowships.
For more graduate student funding opportunities, please also see this helpful Google Sheet made by Eva Lefkowitz (UConn Professor & HDFS Department Head).
Jeffrey D. Fisher Health Behavior Change Research Fellowship
Jeffrey D. Fisher, PhD, the founding Director of the Institute for Collaboration on Health, Intervention, and Policy (InCHIP) dedicated his career to the development of health behavior change interventions with a focus on HIV. During Dr. Fisher's tenure as Director, InCHIP grew from a small group of HIV researchers in the Department of Psychological Sciences to a university-wide, interdisciplinary institute of faculty and graduate students focused on a broad array of health and health behavior research.
Celebrating Dr. Fisher's legacy at the University of Connecticut, the Jeffrey D. Fisher Health Behavior Change Research Fellowship (Fisher Fellowship) will award $2,000 in funds to one outstanding UConn graduate student working on her/his dissertation in the area of health behavior.
Dissertation Assistantship Award
The Institute for Collaboration on Health, Intervention, and Policy is excited to announce the creation of a new Dissertation Assistantship Award for UConn Graduate Students. This assistantship will provide an outstanding graduate student a paid assistantship to support dissertation research in the fields of public health or health-related behavioral and social science research. Students can elect to make use of this award full time in one semester or part time across two semesters.
This funding is intended to support students as they analyze dissertation data and write their dissertation. The funding provided will be used to pay for the student's time. It is not intended to pay for research-related costs such as participant incentives.
Other Internal Funding Opportunities
Semi-Annual Doctoral Dissertation Fellowship Program
Pending budgetary approval, The Graduate School awards a limited number of spring and fall Doctoral Dissertation Fellowship (DDF) awards for students in doctoral programs requiring a dissertation.

The 

Christine N. Witzel Award Fund

 

is awarded to an academically promising undergraduate or graduate student enrolled full time in the College of Liberal Arts and Sciences and undertaking a research project related to women's health. Research topics of particular interest include, but are not limited to, specific health issues for women and gender differences in the experience of health issues. Candidates must acquire a letter of recommendation from either a faculty member affiliated with the Institute for Collaboration on Health, Intervention, and Policy (InCHIP) and/or a CLAS faculty member; the faculty member must have a research or teaching interest in women's health issues.  Priority consideration will be given to students whose proposals show particular promise for future funding from a federal agency or private foundation.  To be considered, please submit an 

application

 by February 28th.
External Funding Opportunities
Other Resources
UConn Office of National Scholarships and Fellowships
The UConn Office of National Scholarships and Felowships provide a number of resources to graduate students interested in securing fellowship funding for during their graduate career. Please take a look at the link above to view some of their resources and services for graduate students.
National Center for Faculty Development and Diversity
NCFDD provides online-based mentoring, training, and other resources for UConn faculty and graduate students. Their programming is targeted to fit the needs of those pursuing careers in the academy. The link above provides instructions for accessing these services.