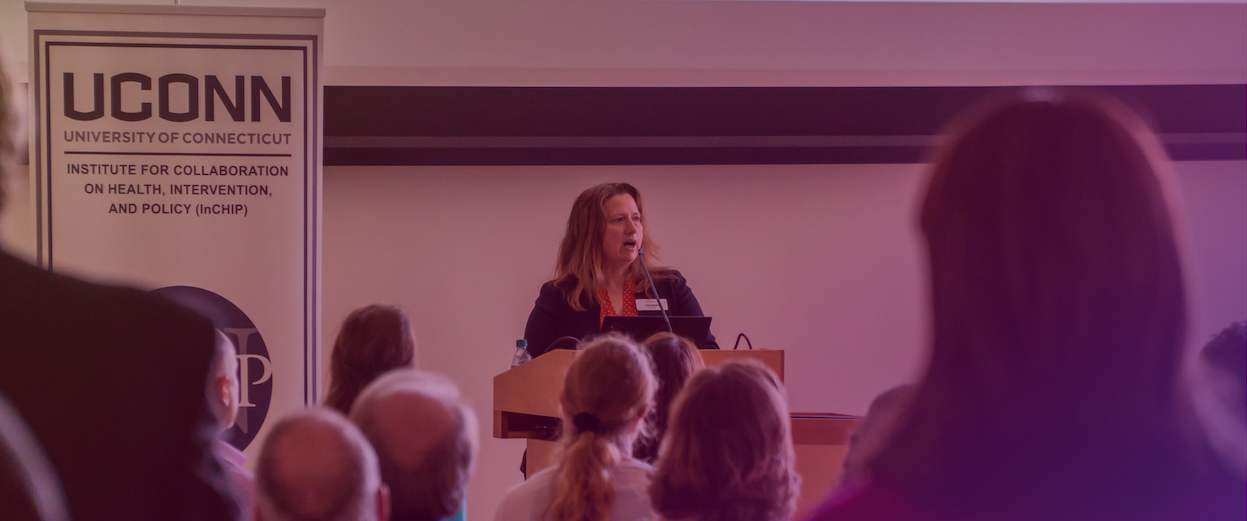 Welcome to the Institute for Collaboration on Health, Intervention, and Policy.
InCHIP is a university-wide research institute within the Office of the Vice President for Research – our investigators tackle critically important health issues and our staff provides the needed infrastructure to support this work.
As a research community, we strive to inform, inspire, and ultimately lead scientific and policy discussions about core health issues that challenge our collective well-being – COVID-19 and systemic racism front and center, along with ongoing and often interrelated threats of HIV/AIDS, obesity, substance use, and more.
InCHIP offers trainings, workshops, lectures, mentoring, funding and collaborator searches, seed grants, connections to community partners, and tailored pre- and post-award services to UConn investigators conducting health-related research. We are committed to supporting investigators at all stages of their research career, from undergraduates to distinguished faculty.
Information about how to become an InCHIP affiliate can be found here.
As always, please reach out with any questions or suggestions about how best to foster innovative, interdisciplinary health research at UConn. I look forward to our continued work together.
Warm regards,
Amy Gorin
Director, InCHIP
Professor, Psychological Sciences
InCHIP Office Hours with Director Amy Gorin
Rolling office hours are on the first Monday of each month at noon.
About: Have a research idea you'd like to chat about? Want to learn more about how InCHIP can help you? Or have thoughts or feedback about InCHIP services and programming? Contact melanie.skolnick@uconn.edu to schedule a virtual or in-person meeting with Dr. Gorin during her regular office hours, or to inquire about an alternate meeting time.
Or you can also provide suggestions anonymously via the form below.