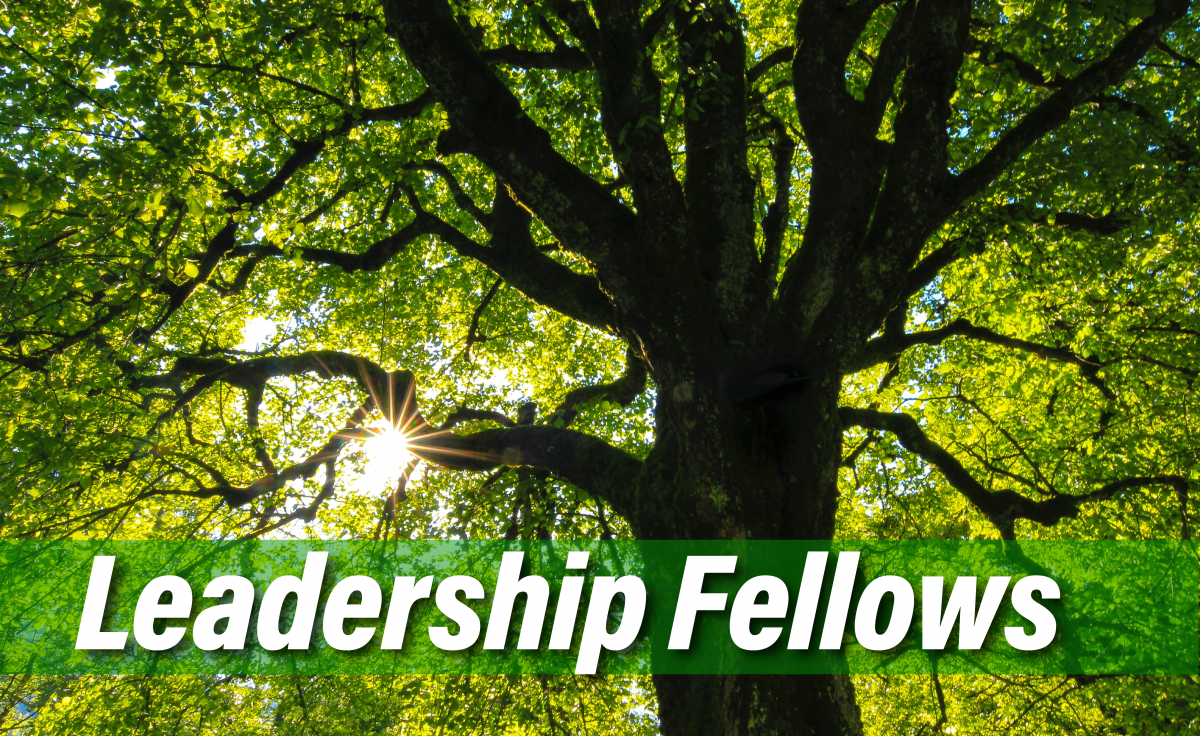 We are excited to announce a new leadership development opportunity for post-tenure UConn faculty beginning in the fall of 2021. The InCHIP Leadership Fellows Program will provide tenured faculty with an opportunity to take on a time-limited leadership role with structured mentorship. Fellows will gain experience and skills in leadership, management, and program development while receiving mentorship from InCHIP's leadership team headed by Amy Gorin, Director of InCHIP. Fellows will be charged with developing and leading a solution-oriented initiative at InCHIP with the support of InCHIP staff. While most leadership training programs are highly didactic, this program focuses on hands-on experience, offering faculty space for experimentation and a chance to develop skills and evaluate interest in academic leadership as a potential career direction.
InCHIP Leadership Fellows will dedicate 5 hours per week of protected time (12.5% effort) for the full academic year to focus on designing, implementing, and evaluating a new initiative at InCHIP. At the end of their term, fellows will be asked to share the accomplishments of their initiative at the InCHIP Annual Meeting. InCHIP will provide the faculty fellow's academic department with $10,000 to support this protected time. Due to the intensive nature of the program, we anticipate that only one leadership fellow will be selected at a time.
Below are some examples of possible programmatic themes that applicants can choose as the focus of their leadership initiative (note: this list is not exhaustive). While the initiative can complement the fellow's own research area, it should focus on building capacity, skills, networks, etc. for others.
Capacity building of UConn faculty who are focused on health emphasizing any of the following:

Research priorities consistent with InCHIP's mission and areas of existing or emerging strength (e.g., HIV/AIDs, obesity, substance use, health disparities, social drivers of health, mHealth, child and school health, global health, stress, chronic disease management, gun violence prevention, aging, interprofessional healthcare, mind-body health, cancer prevention)
Grant writing and identifying funding opportunities for junior colleagues
Novel methodologies
Team science and collaboration
Science communication
Dissemination and implementation
Community-based health research
Training the next generation of health researchers:

Improve the research experience of undergraduate students interested in human health
Capacity building of UConn graduate students focused on human health with a particular emphasis on research-related activities
Development of interdisciplinary graduate certificate programs
Mentorship programs for junior faculty
Increasing diverse representation in researchers and addressing inequities in career progression for those from underrepresented groups (undergraduate education through faculty).

Pursue infrastructure development/capacity building grants to support women faculty and faculty of color
Creating mechanism for increasing diversity supplements on InCHIP's NIH grant portfolios
Building initiatives that support health research at regional campuses or the development of cross-campus collaborations, including between UConn and UConn Health.

Network building across campuses to develop new research partnerships
Eligibility Requirements
Eligibility Requirements
Applicants must be full-time faculty members at the University of Connecticut (any campus) in the tenured rank of Associate or Full Professor as of August 23, 2021.
Applicants must have a track record of health-related research consistent with the mission of InCHIP with a commitment to interdisciplinary approaches to research.
InCHIP recognizes that individuals from certain communities have not been adequately supported in academia and are therefore not represented equitably in leadership positions. InCHIP strongly encourages women, individuals from ethnically and racially minoritized groups, first-generation college graduates, people for whom English is not a native language, people from low-income communities, LGBTQ+ individuals, and individuals with disabilities to apply.
Application Components
Cover letter outlining interest in the program, the area in which they might focus their fellowship initiative (see suggested programmatic themes above), and how the fellowship is consistent with their long-term career goals.
Updated CV.
Form completed by department/unit head acknowledging the proposed time commitment (note: applicants should discuss their potential involvement in this program with their department/unit head as soon as possible in the application process).
Names of three professional references who can speak to applicant's leadership potential and their ability to collaborate as part of an interdisciplinary team.
Application deadline: December 15 2021
Directions
Please send the document below to your department head or dean (for those without department heads) and submit it via the form below.

Application Deadline: December 15, 2021
Application