Michelle Judge, PhD
Associate Professor
School of Nursing
---
Research Overview
With a background in nutrition and specifically the role of long chain omega 3 fatty acids (n-3 LCPUFA) in women's and child health, my research has focused on neurodevelopmental (infant cognitive, visual processing and sleep organization) and psychological outcomes (maternal postpartum depression) in these populations related n-3 LCPUFA adequacy. Related to this initial line of biobehavioral research, I have recently garnered small research support to investigate the association of n-3 LCPUFA intake on the expression of inflammatory proteins during and following pregnancy related to symptoms of postpartum depression and this research is underway. Further, we will be investigating associations of maternal BMI with inflammatory load and postpartum depressive symptomatology. Related to this inflammatory, cognitive and psychological work, I recently began to collaborate with Dr. Angela Starkweather toward expanding my research program to focus on the role of dietary n-3 LCPUFA in alleviating inflammation and the psychoneurological symptom cluster (fatigue, anxiety, depression, cognitive impairment, sleep disturbance and pain) experienced by women following treatment for early stage breast cancer. This line of breast cancer research is what brings me to InCHIP for additional training and support.
Education
Postdoctoral Fellow, 2006-2007, Project title: Impact of Maternal Docosahexaenoic Acid (DHA) consumption during pregnancy on maternal postpartum-depressive symptomatology, University of Connecticut School of Nursing.
Ph.D. In Nutritional Science, May, 2006, Project title: Impact of Maternal Docosahexaenoic Acid (DHA) Supplementation in the Form of a Functional Food During Pregnancy on Infant Neurodevelopment: A Comparison of Vision, Memory, Temperament and Problem-Solving Abilities. University of Connecticut Department of Nutritional Sciences.
B.S. In Dietetics with Honors Scholar designation, May, 1994, University of Connecticut School of Allied Health, Storrs, CT
Recent/Selected Publications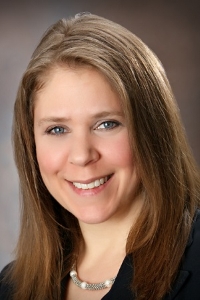 | | |
| --- | --- |
| Email | michelle.judge@uconn.edu |
| Phone | (860) 486-1596 |
| Mailing Address | School of Nursing231 Glenbrook Road, Unit 4026Storrs, CT 06269-4026 |