Greg Rhee, PhD
Assistant Professor (PI)
Department of Public Health Sciences
---
Research Interests
Greg Rhee, PhD, MSW, is a health services researcher, who specializes in population-based clinical outcomes research and health care policy. His research interests consist of: (1) psychiatric epidemiology of behavioral health, focused on late-life depression and opioid use disorder; (2) drug-related health services research; and (3) social gerontology. Methodologically, his expertise is grounded on population-based observational studies using large databases. In particular, he has experiences using national health and healthcare survey data (e.g., HRS, NAMCS/NHAMCS, NSDUH, and NHIS), and also has a number of experiences with federal or state administrative claims data (e.g., Medicare and Medicaid).
He has more than 40 peer-reviewed research articles appeared in notable medical and health services research journals, such as JAMA Internal Medicine, Journal of the American Geriatrics Society, Journals of Gerontology, Series A: Biological Sciences and Medical Sciences, and Health Services Research. In addition, he has been a successful collaborator or co-investigator of multiple research projects funded by major federal agencies, including Agency for Healthcare Research and Quality (AHRQ), Centers for Medicare and Medicaid Services (CMS), Food and Drug Administration (FDA), and National Institutes of Health (NIH). He is an alumnus of the University of Chicago and Yale University.
His current research focuses on improving health and healthcare among marginalized populations by addressing disparities in healthcare.
Education
PhD, University of Minnesota College of Pharmacy (Social and Administrative Sciences in
Pharmacy), 2017
Postdoctoral, Yale University School of Medicine (Geriatric Clinical Epidemiology), 2019
Recent/Selected Publications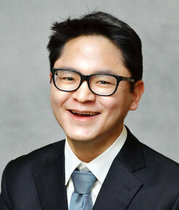 Email
rhee@uchc.edu
Phone
(860) 679-5487
Mailing Address
Public Health Sciences
263 Farmington Ave
Farmington, Connecticut 06030