Andrew Winokur, MD, PhD
Professor (PI)
Department of Psychiatry
---
Research Overview
I have been involved in basic and clinical studies related to thyrotropin releasing hormone (TRH). Our basic studies established that TRH plays a broad role in the central nervous system, and we published a review article proposing a novel conceptual formulation for the role of TRH, entitled "The TRH Hypothesis of Homeostatic Regulation". Based on these preclinical studies, we are now undertaking clinical studies to evaluate the clinical utility of TRH in treating fatigue symptoms in cancer patients.
Education
Yale University BA American Studies
Tufts University School of Medicine, M.D.
University of Pennsylvania, Dept. of Pharmacology, Ph.D.
Recent/Selected Publications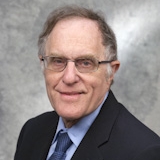 | | |
| --- | --- |
| Email | awinokur@uchc.edu |
| Phone | 860.679.6771 |
| Mailing Address | Department of Psychiatry10 Talcott Notch Road3rd Floor, East WingFarmington, CT 06030-6415 |