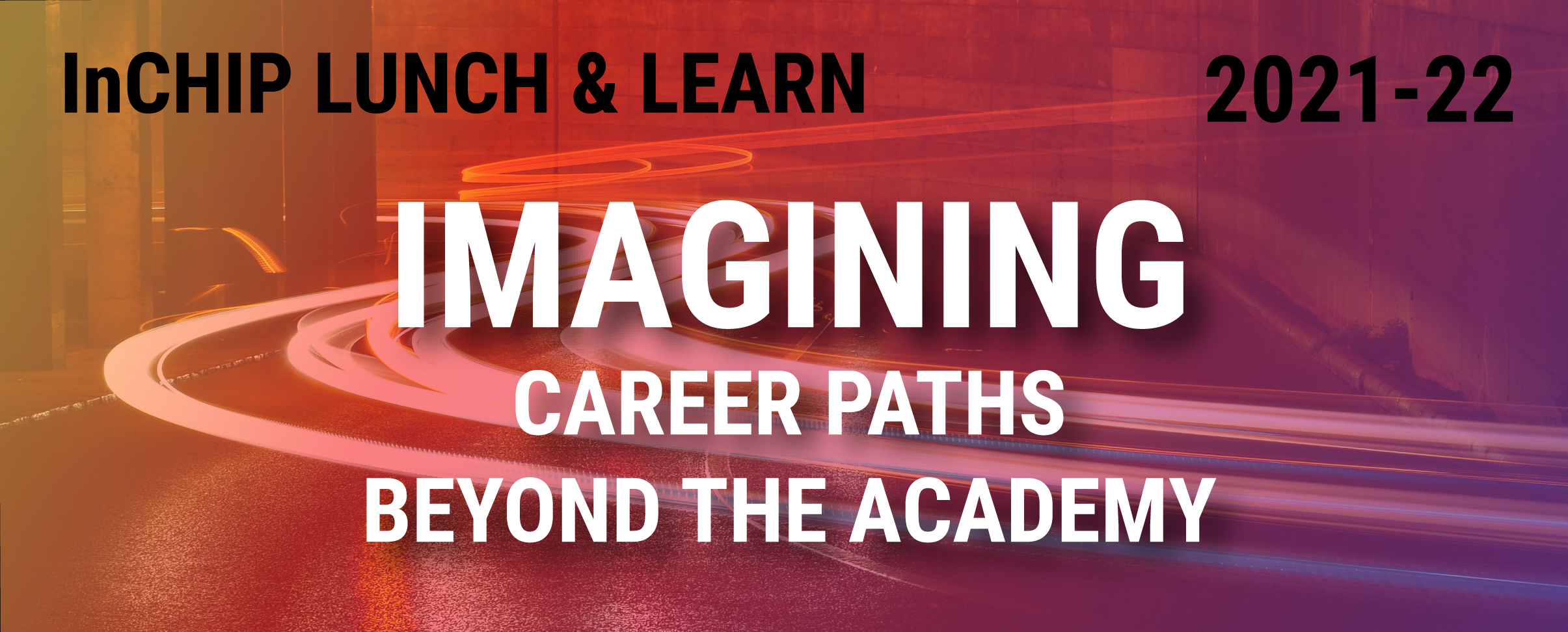 About
During the 2021-22 Academic Year InCHIP's Lunch and Learn will explore some of the different career paths possible for graduate students outside of the traditional route of the academy. These talks will be informal spaces for students to hear from former UConn PhD students who have gone on to apply their expertise in domains beyond academia in recent years. We hope this program will allow graduate students curious about their options an opportunity to imagine the diversity of experiences and paths available to them post-graduation.
Upcoming Workshops
September 21st, 2021 | 12:30-130PM EST via zoom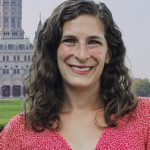 Jaime Foster, PhD
State Representative in the Connecticut General Assembly for the 57th District of Ellington and East Windsor
Biography: Dr. Jaime S. Foster is serving her first term as State Representative in the Connecticut General Assembly, proudly serving the 57th District of Ellington and East Windsor. She currently serves on the Public Health, Energy and Technology, and Children's Committee.Prior to being elected to serve in the General Assembly, Dr. Foster served on the Ellington Human Services Commission, Board of Education, and the State's Milk Promotion Board. She will continue to serve on the Ellington Farmers Market Board of Directors.
Dr. Foster is an alumnus of UCONN's College of Agriculture Health and Natural Resources; she received her B.S. in Dietetics and subsequently completed internship and testing requirements to be a Registered Dietitian. She has also obtained her MS and Doctorate in Nutritional Sciences.
Professionally, Dr. Foster works as a research scientist for the Yale- Griffin Prevention Research Center.Dr. Foster is committed to advocating for meaningful change that will improve the lives of those in the community. Her background in health and nutrition policy will be vital as the legislature navigates the COVID19 pandemic and prepares for future public health crises. She is committed to supporting local agriculture and rebuilding our economy.
RSVP
Coming Spring 2022
February 8th 2022 | 12:30-130PM EST via zoom
David Portnoy (Branch Chief FDA)  UConn Alum page
March  8th 2022 | 12:30-130PM EST via zoom
Erin Hagan (Deputy Director for Evidence for Action at Robert Wood Johnson Foundation)